Authors:
Thomas Stratmann
Christopher Koopman
Certificate-of-need (CON) laws restrict competition in healthcare facilities markets by requiring healthcare providers to obtain permission before adding or expanding any regulated facilities or services in 36 states and the District of Columbia. These laws are supposed to protect access to health care for consumers, particularly in rural areas. This justification is why 26 of these states regulate the establishment and expansion of "hospital substitutes" like ambulatory surgical centers (ASCs), which provide certain outpatient surgeries and procedures.
Proponents of regulating ASCs through a CON program express concern that without regulation, ASCs will engage in "cream skimming," that is, selectively treating more profitable, less complicated, well-insured patients and leaving hospitals to treat the less profitable, more complicated, and uninsured patients. Under these circumstances, ASCs might cause hospitals to close, especially rural hospitals with slim profit margins—thus depriving rural populations of important medical services.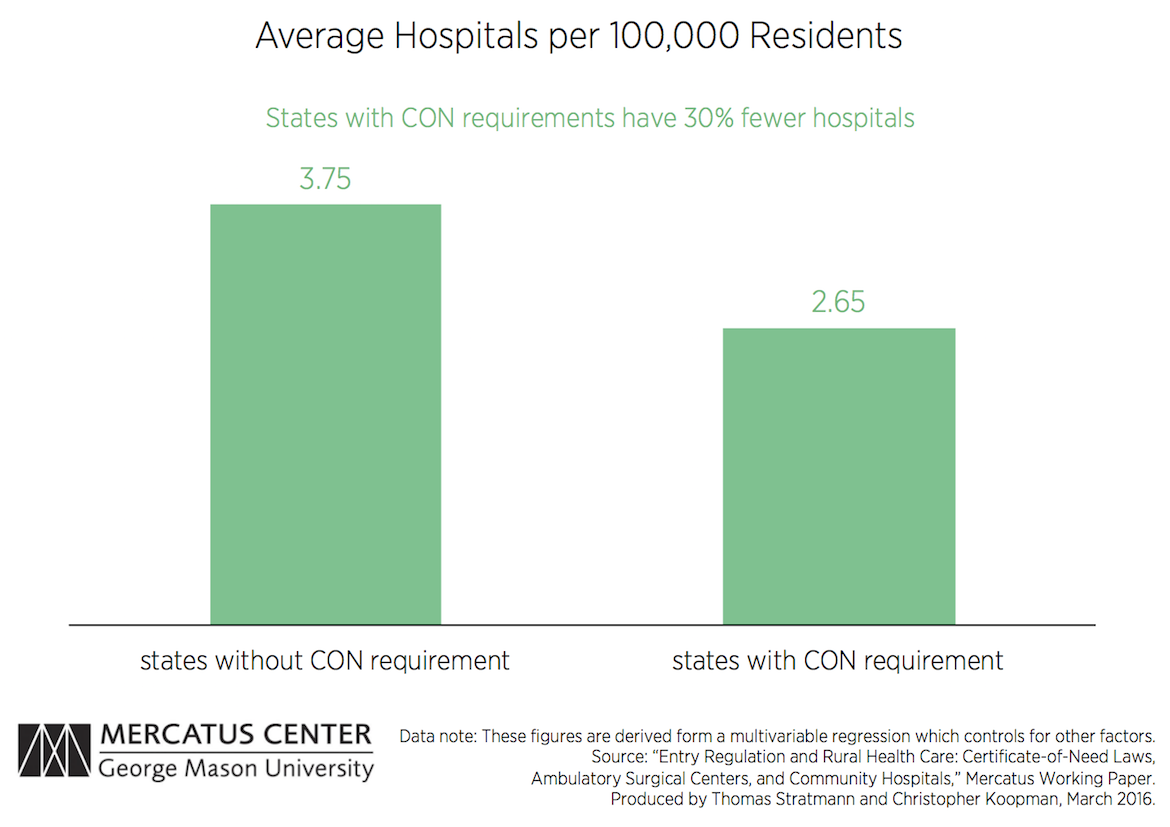 [1]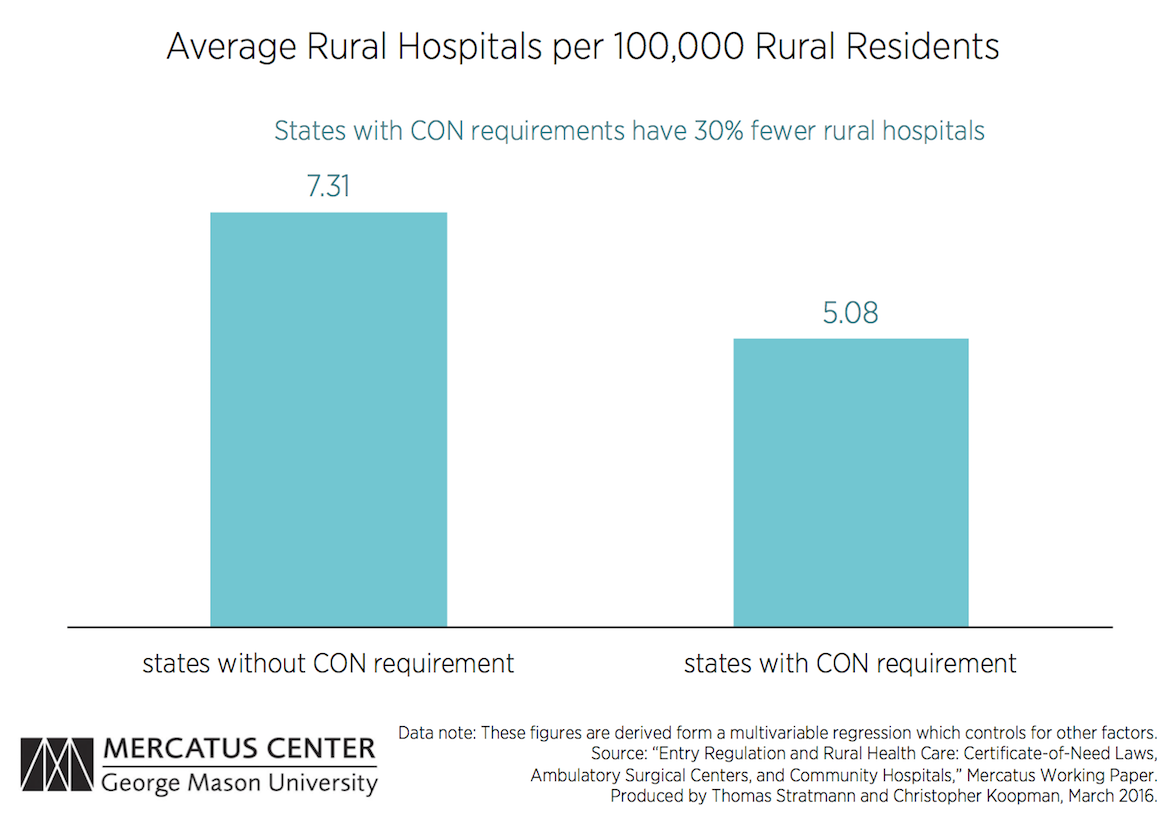 [2]
CON laws, however, are actually associated with fewer hospitals and ASCs [3] in both rural and non-rural settings.
States with CON laws have 30 percent fewer hospitals, as well as 30 percent fewer rural hospitals, relative to states without CON laws.
States that regulate the establishment or expansion of ASCs with CON laws have 14 percent fewer ASCs across the state as a whole and 13 percent fewer ASCs in areas designated as rural.
[4]
[5]
CON programs do not promote access to rural care in the form of more rural hospitals. Instead, CON laws are associated with a decrease, not an increase, in the number of hospitals and ASCs, rural or otherwise. CON laws should not be the tool of choice for policymakers seeking to protect access to health care in rural areas.