Public vs. Private Unemployment
Contact us
To speak with a scholar or learn more on this topic, visit our
contact page
.
From January 2009 to January 2010, plummeting employment has been concentrated in the private sector. During the time period examined, employment in the private sector decreased by 3.5% while employment within government decreased by 0.5%.  Furthermore, employment has consistently decreased more quickly in the private sector than within the government (in addition to decreasing more on net).  Since January 2009, employment has decreased in the private sector at an average rate of 0.3% each month; this is 6 times faster than employment decreased in government.  
Click here to learn more.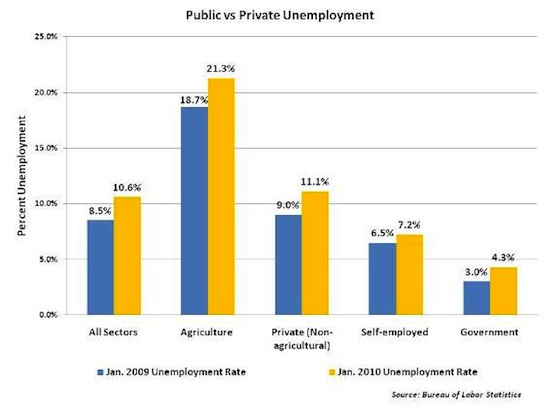 Click here to dowload data.