Top Foreign Buyers of US Exports Subsidized by the Export-Import Bank
Using a dataset that the US Export-Import Bank recently made available to the public, one can see which foreign companies are among the top purchasers of American exports financed by the bank's subsidy programs. The following table shows the top 10 foreign buyers, based on the total amount of financing authorized from fiscal years 2007 through 2013.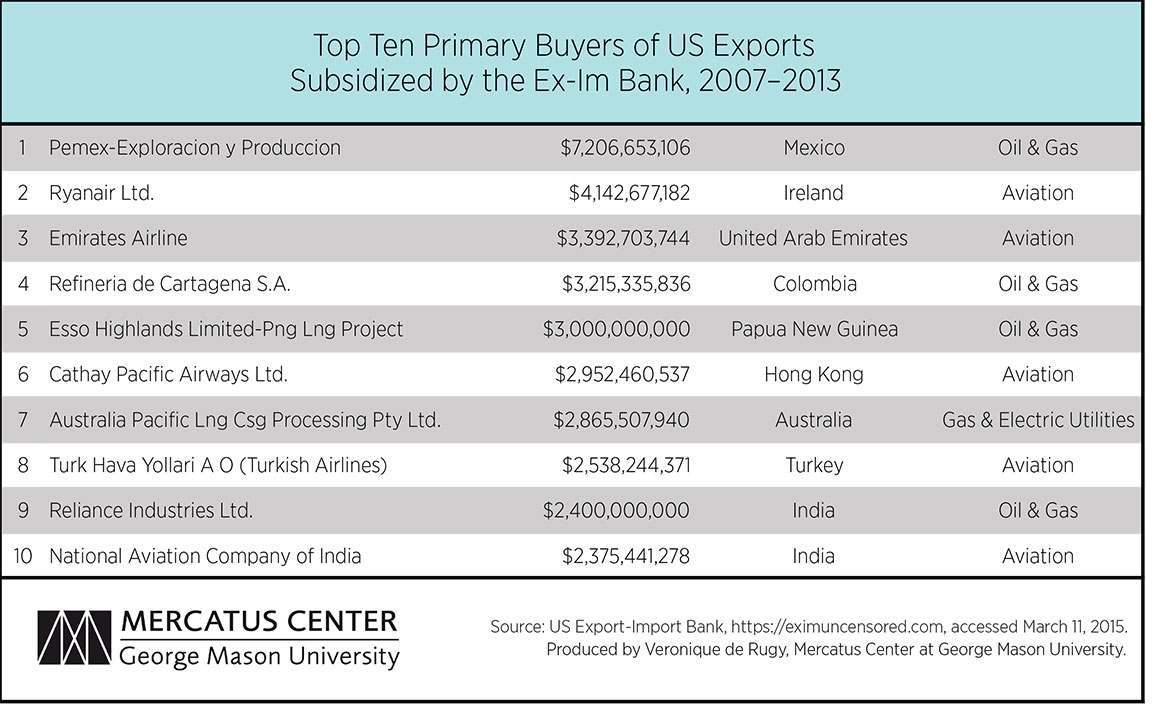 The number one buyer was the Mexican state-owned petroleum company, Pemex, which has a market capitalization of $416 billion but has somehow needed more than $7 billion in US-taxpayer-backed financing to facilitate deals with American exporters in recent years. Such assistance from the federal government to Pemex, along with other oil companies on the list, raises eyebrows, particularly considering that the current administration, which supports the reauthorization of the Ex-Im Bank, hasn't exactly been pro-fossil fuels.
Other top buyers include foreign airlines that purchased aircraft from Boeing, which isn't surprising given that Boeing is, by an overwhelming margin, the chief beneficiary of export assistance from the bank. Emirate Airlines, which has benefitted from $3.4 billion in US-backed financing, proudly boasts on its website that it has "recorded an annual profit in every year since its third in operation."
The table further undermines the claim made by the Ex-Im Bank's defenders that it provides critical support to US small businesses. Instead, it provides evidence that the biggest beneficiaries of the Ex-Im Bank's largesse are large multinational corporations, here and overseas.