Life in the Slow Lane
With falling exports induced by a strong dollar, declining investment in the energy sector driven by falling oil prices, and a Chinese economy that continues to weaken, the US economy seems to be locked in low gear. GDP growth for 4Q2015 came in at a snail-paced 0.7 percent, giving 2.4 percent growth for the year, the same as for 2014. Pass the word. The world is flat!
Some suggest we might as well get used to it. It's been 15 years since we saw 4.0 percent growth and 9 years since 3.0 percent. Somehow, the Great Recession seems to have ripped high gear from the economy's transmission. And the transmission did not come with a warranty.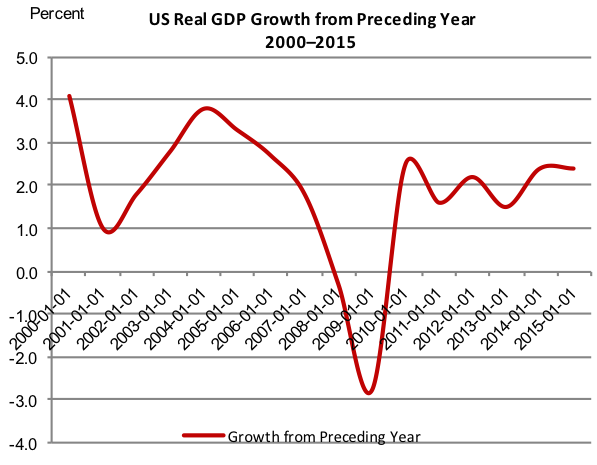 Is there a way to repair the Great American Bread Machine? Is there a 2016 recession in the cards? Must we just get used to it?
The forecasters are saying "get used to it"
A quick survey of forecasters reported next shows no evidence of a recession, even though there are some pretty weak numbers. But GDP growth at 2.5 percent is becoming the 2016 norm. Notice that 2017 does not look better. Here are the numbers from six major institutions.
Continue reading [1]