European Austerity: Government Expenditures by Country
Contact us
To speak with a scholar or learn more on this topic, visit our
contact page
.
In the previous chart, Veronique de Rugy shows a cross-country comparison of government expenditures for France, U.K., Italy, Spain, and Greece to show the relative patterns of government spending.
The charts below show the profiles of each country's spending pattern alone in order to assess the magnitude of change in government expenditures per country.
*Note on Data: Eurostat data from the European Commission on total government expenditures is used via epp.eurostat.ec.europa.eu.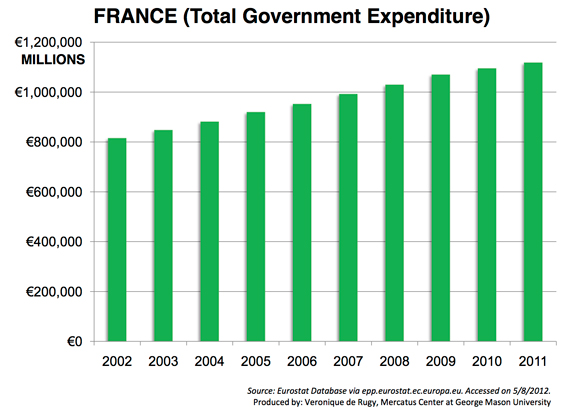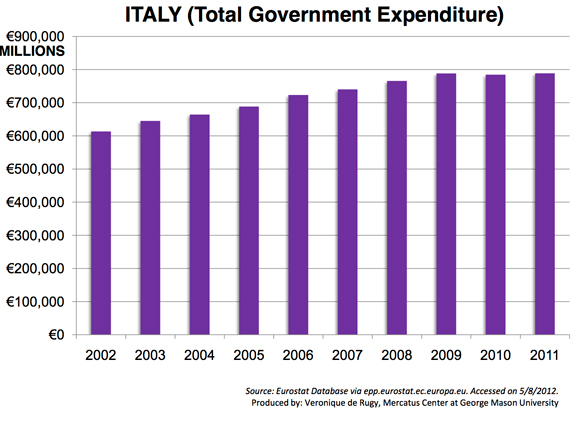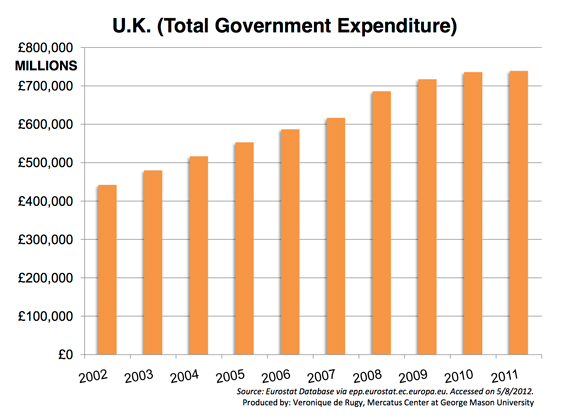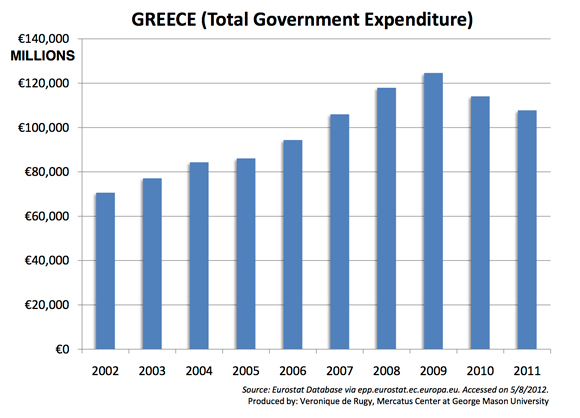 For media inquiries, contact [email protected]